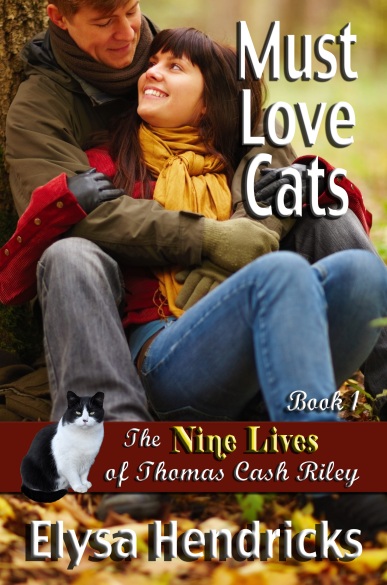 MUST LOVE CATS - BOOK 1 - THE NINE LIVES OF THOMAS CASH RILEY
Thomas Cash (TC) Riley is mad, bad and – dead. Killed in a one car wreck, the twenty-nine-year old playboy is given one last chance to redeem himself for living a selfish, unfulfilled life and to determine his soul's final destination.

To help his young daughter recover from the loss of her mother, Daniel Bishop, a widower who dislikes the country and is allergic to anything with fur, has moved back to his wife's rural hometown to be close to her large family.

Katherine Sinclair, the local veterinarian and the single mother of an adventurous ten-year-old son, is wary of the handsome newcomer. Once before she'd given her heart to a wealthy, charming man and she'd ended up pregnant and alone.

With the help of a lonely little girl and a brash young boy, can TC find a way to bring these two damaged people together? Can he remember his past and save his soul in the allotted time?

And can he do it all as a cat?