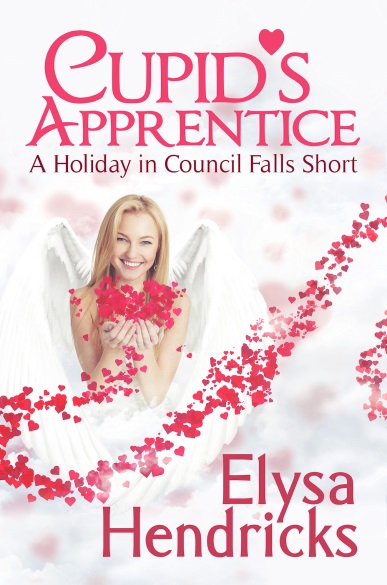 Lovely Sweet Romance
This was such a sweet, well-written story. Great for a quick romantic fix. Both characters were really likeable and Ms Hendricks created enough of a back story for the reader to understand why they were like they were, which is often missed out in novella length stories. Laura has been hurt in the past and keeps herself to herself while Flynn is friendly and outgoing, but ready to settle down - a mindset that you understand after meeting his large, loving family.

Though this is a fairly short story, it is well paced and their relationship played out fairly slowly with the help of cupid apprentice 'Dar'. This wasn't a tale of instant lust but more building chemistry and sweet romance. When they end up snowed in in a wood cabin for the night, Flynn is wonderfully chivalrous and the interactions between them are enough to melt the coldest of hearts.

My only complaint was the ending. It was lovely but it felt a little quick compared to the steady pace of the rest of the book. Laura is going to confront her past with the aid of Flynn but we don't see what happens and I guess I would have liked to have had more of a 'moment' with Flynn and Laura - perhaps a few more sweet scenes like the cabin one. BUT this is mostly because I adored them and didn't really want to leave them.

This is a great, sweet romance with a little added twist in the form of the cupid apprentice which added nice little touches of humour. It will appeal to those who love well-rounded characters and clean romance.
- sid042 (Amazon reviewer)